In the case of an evacuation, carrying two kids at a time down the stairs can be dangerous. Besides that, time is of essence, and the more time you spend going back and forth, their safety could be in danger. That's why the S-CAPEKIDS was born.
In an emergency, you must move quickly and safely.
With this evacuation mattress, you can safely and quickly transport four children out of the building to safety.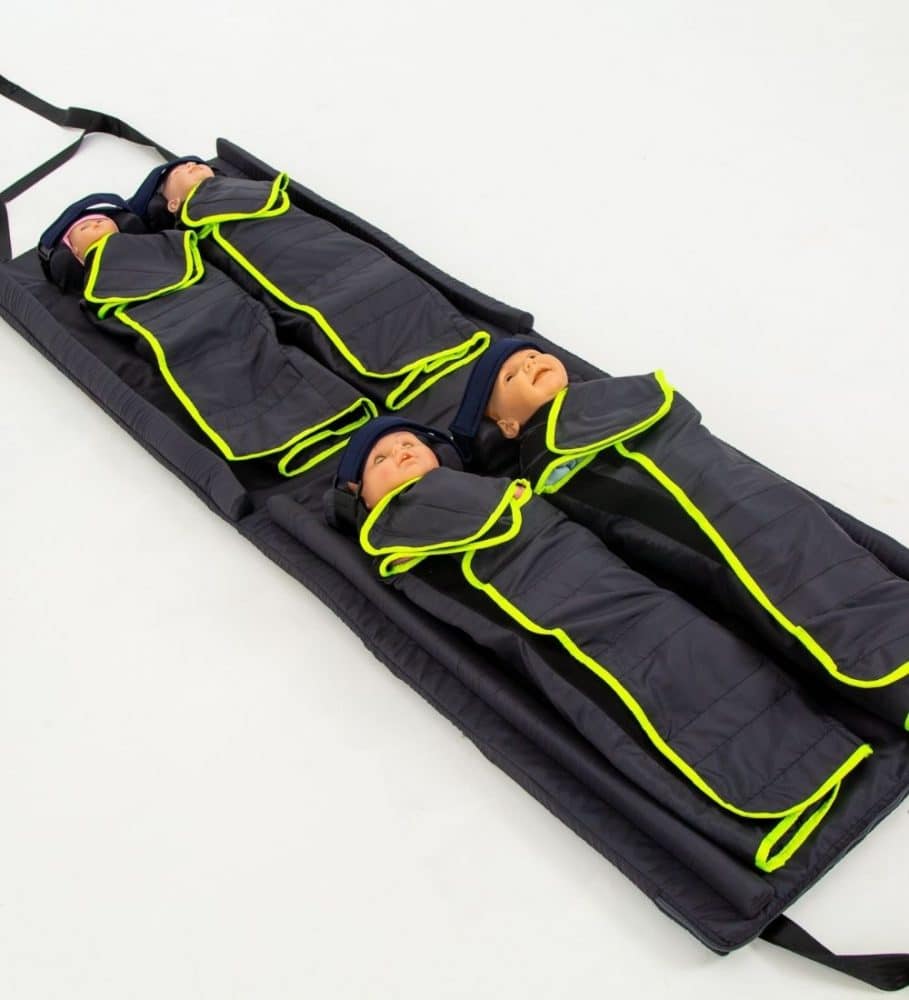 A breakthrough evacuation device all around
Four pockets ensure that you can bring 4 babies to a safe zone simultaneously.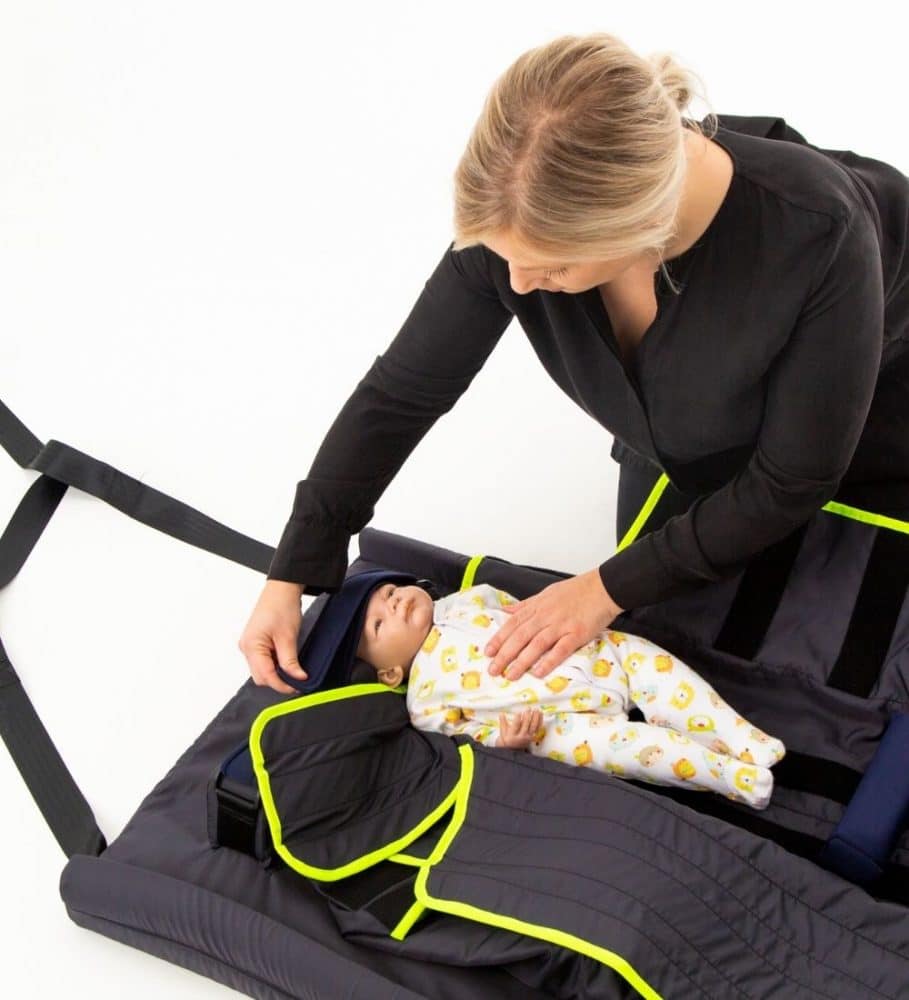 The Wall Cover protects your evacuation mattress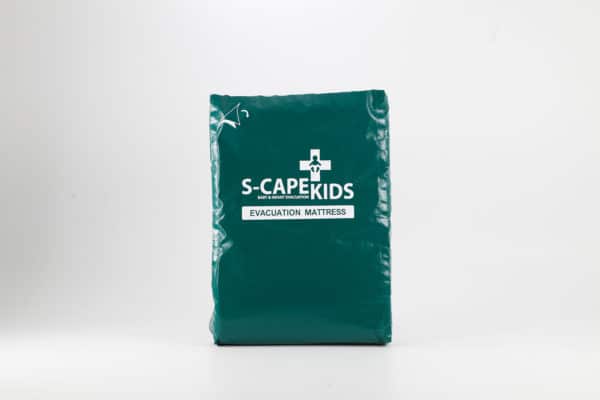 With every S-CAPEKIDS evacuation mattress that you order, you will get an extra green Wall Cover. This allows you to mount the evacuation device to a wall. By releasing the hook and loop fasteners, the evacuation mattress can be easily removed from the Wall Cover.  The Wall Cover also protects your S-CAPEKIDS from dust and keeps the device in optimal condition.
Wall Cover specifications:
Sizes: 80 cm x 115 cm x 24 cm
Material: PVC polyester
An evacuation device that does not simply do the job, it does it better.

Leave no one behind during an emergency evacuation. Practice with S-CAPEKIDS to build confidence.